Bread Dippers – Taste of Italy
Add an authentic Mediterranean experience to your dining table, be it lunch or dinner! Simply add the Dipper mix to a small serving bowl. In a separate serving bowl add olive oil. Now dip the bread of your choice into the olive oil , then into the Dipper mix and enjoy!
See the "Dippa Dip" recipe for an interesting alternative!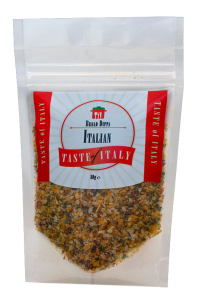 The "Italian Dippa" contains Seeds, Nuts, Cheese, Tomato,  Spices and Herbs.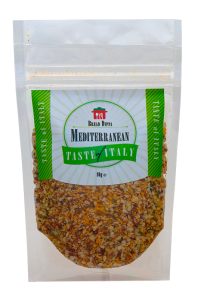 The "Mediterranean Dippa" contains Seeds, Nuts, Tomato, Spices, Salt and Herbs