Grinders.
The Taste of Italy grinders were especially formulated to compliment the pasta range. Actually it tastes good on just about anything.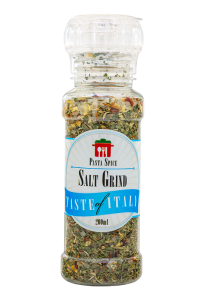 Herb Salt Grind: Salt, Celery Seeds, Rosemary, Red Peppers, Onion, Garlic and Parsley.
Taste great over pasta, pizza's, sandwitches, salads and just about over anything you want!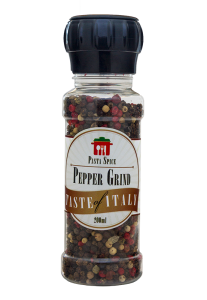 Mixed Pepper Grind: Black, White and Red Pepper corns.
A good grind of pepper goes with anything!